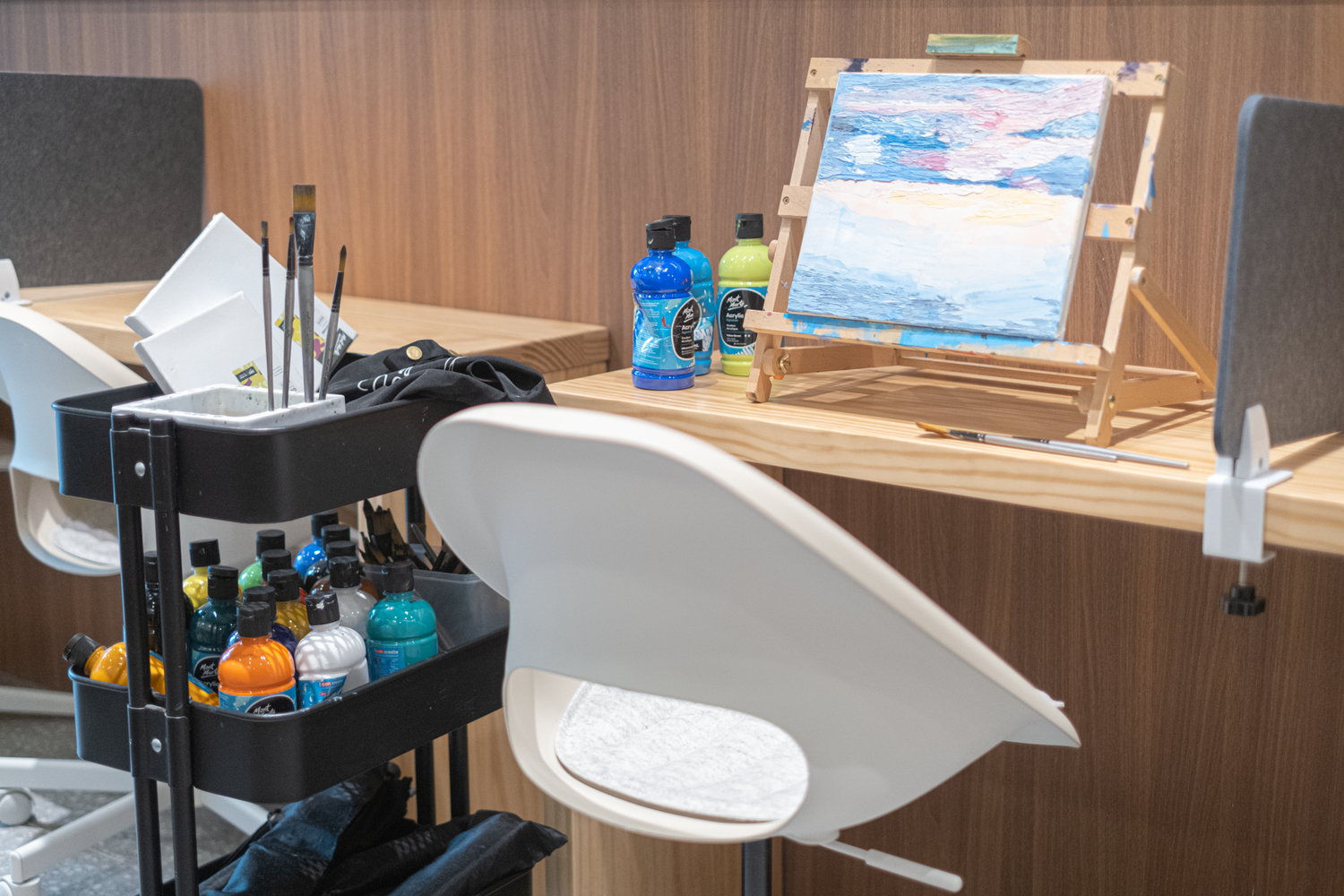 CULTURAL SPACE cultural and creative communication space
Flexible event space for holding workshops, regular classes, group discussions or consulting services.
Flexible workspace to host workshops, regular classes, group discussion or consultation service etc.
View prices and details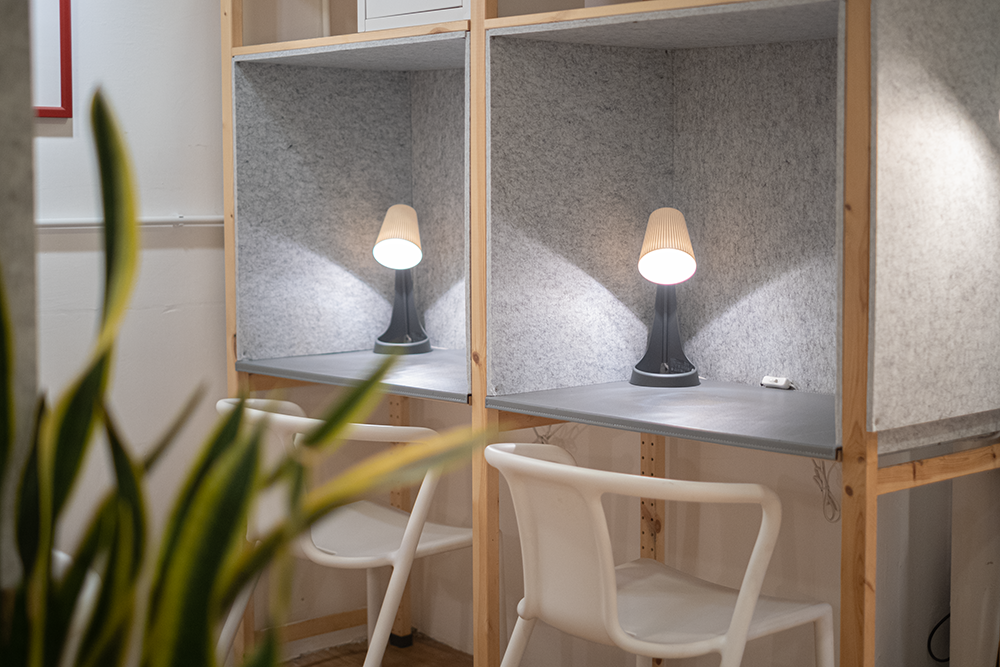 Solo single workbench
A self-contained quiet corner where you can concentrate on work and study.
An individual hot desk for you to focus on your work.
View prices and details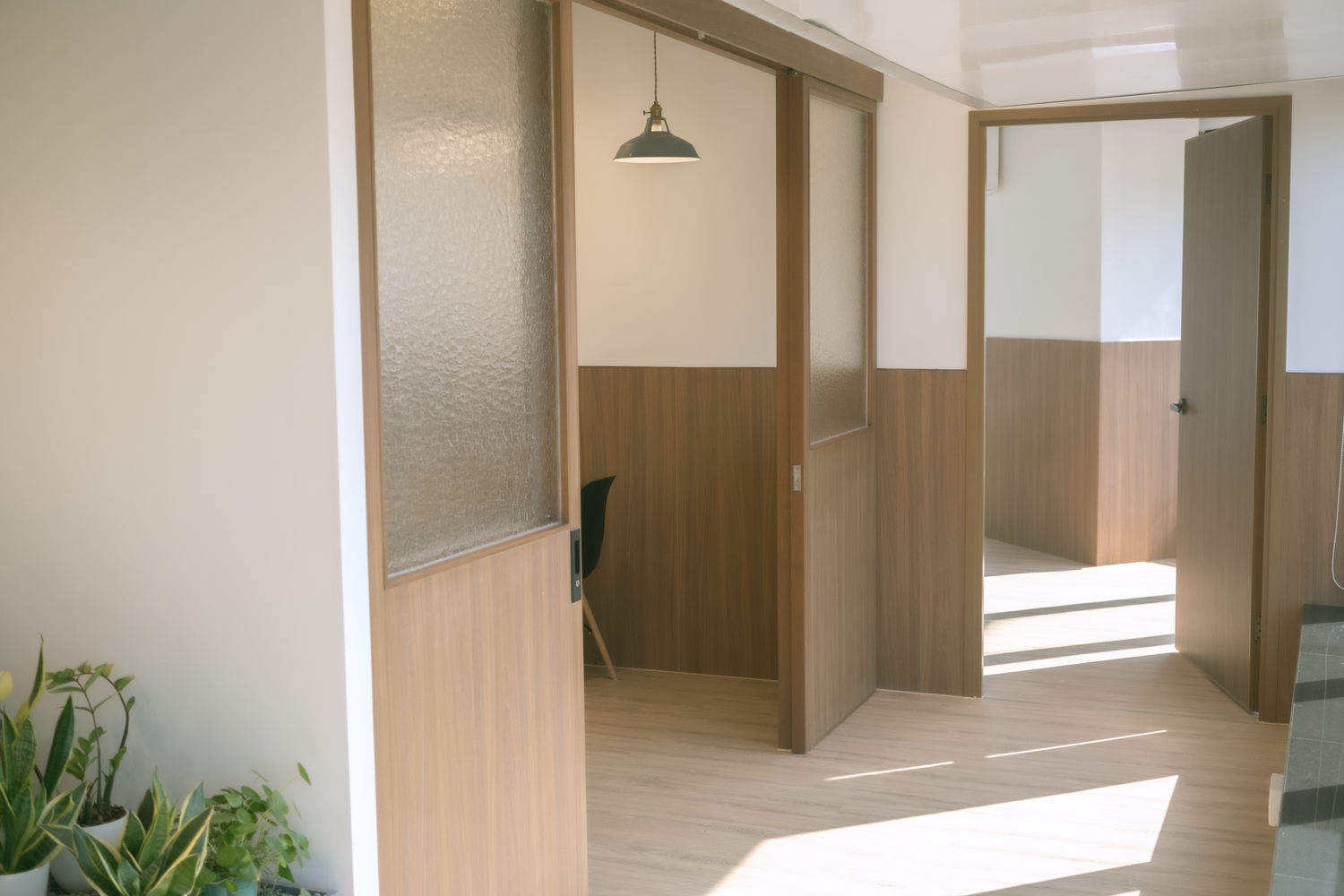 CUBES private room
Private rooms where no one is disturbed are separated by soundproof screens and some are equipped with mirrored walls. It can be used for various types of lectures, workshops, children's courses, etc. It can also be used for yoga stretching, physical and spiritual cultivation or various dynamic activities.
Private activities room with sound proof partitions and mirror wall. Suitable for any kinds of workshops and classes, also fitting Yoga, exercise, spiritual and active type workshops.
View prices and details
Amenity facilities offer
Free to use, no extra charge*
*Except locker and additional printing service (more than ten sheets)
Locations
Tsuen Wan Tsuen Wan

Nan Fung Center Nan Fung Center

It is directly accessible by a one-minute flyover from the MTR station and is located on the upper floor. The 180-degree floor-to-ceiling glass provides a panoramic view from Tsuen Wan to Tsing Yi. In winter, you can enjoy the famous "Sunset at Ting Kau Bridge".

1 minute walk from MTR, locating at high floor with a Tsuen Wan to Tsing Yi panoramic view. Featuring with the famous "Ting Kau Bridge Sunset" in winter.

Kwun Tong Kwun Tong

Entrepot Center

The air-conditioned tunnel is directly connected to the APM shopping mall, completely avoiding the busy streets of Kwun Tong. It also provides an ideal place for parents waiting for pick-up and drop-off activities to hang out.

Seemlessly connected with APM shopping mall with air-conditioned corridor, away from the crowded outdoor path. Also providing an ideal venue for parents waiting to pick up their kids from activities.
Want a tailor-made solution?
Whether you are a personal tutor, a small team, or various private organizations, groups, social enterprises or social welfare organizations, if you have a concrete plan that you want to implement and want a plan tailor-made for your activities, we It can also help you.
Inquire now